React Native as a Valuable Solution for Mobile Applications
The mobile application market is a huge and constantly evolving industry.
In fact, mobile apps will reach an incredible $311 billion by 2023, according to Allied Market research. That's why when creating a product, entrepreneurs often include such an app implementation into the process.
Software manufacturers strive to make the application designing process as clear and convenient as possible. It is common to develop Android apps using Java, while applications for iOS are often written in Swift or Objective-C. However, industry giants such as Facebook certainly do not stand aside. In 2015, Facebook introduced its framework for mobile application development, React Native (RN).
This article explains why React Native (RN) is a great choice for application development, the problems you may encounter along the way, and what strengths it has.
React Native fundamentals
React Native is a framework with an open code, created by Facebook in 2015 to start making the application development process smoother. The convenience and relative simplicity of JavaScript allowed React to stake one of the world's most agile frameworks title.
Many technology giants such as Uber, Slack, and Pinterest have used RN to create their apps and continue to employ it today. Let's not forget about the other aspects of the Facebook Empire: Instagram and Facebook mobile apps.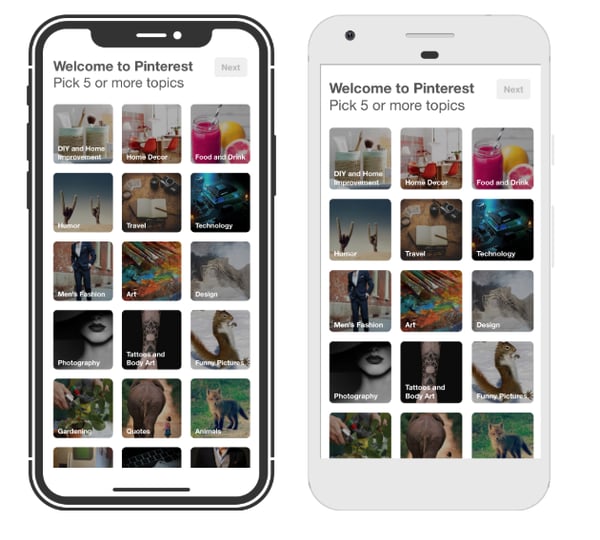 React doesn't attempt to provide a complete application scheme. It is directly aimed at building user interfaces and therefore doesn't include many tools that some developers consider necessary to create the application. This allows developers to select any libraries to perform certain tasks, such as accessing the network or storing data locally. 
What are the benefits of React Native?
With a wide selection of development tools, it may be difficult sometimes to choose which framework or programming language fits you most. In order to make the right choice, you need to clearly understand your app, how you see it in its final form, what set of functions it should have, and so on.
Cross-platform coding
One of React's best features. The thing is that the framework allows programmers to employ the exact same code to develop applications for both Apple and Android.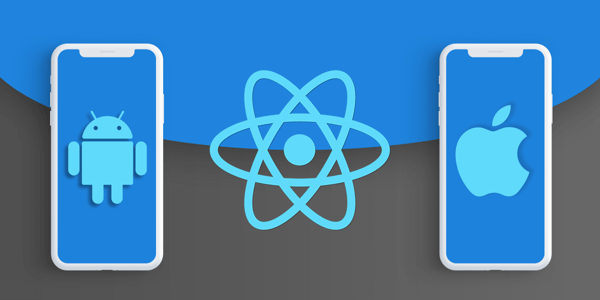 The performance and final appearance of the application will be similar in both cases, which saves a huge amount of time. There is no more need in hiring various developers who know Java or Swift. All that is required a JS programmer who is familiar with the UI library and cross-platform coding.
Huge community support
React Native is primarily an open-source platform. So all the documentation is located in the public domain and open for the entire vast community. Many entrepreneurs do not take this factor into account.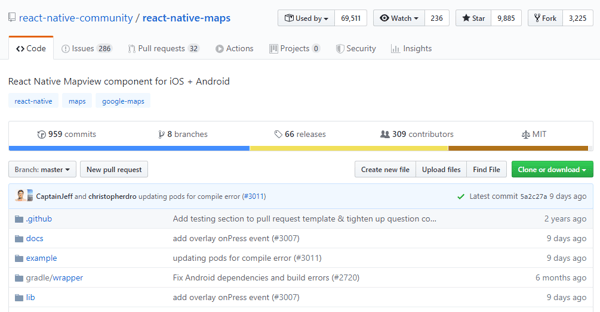 However, React's huge community implies not only a large number of support and resolutions to common problems but also many existing, proven and working solutions. This allows developers to literally construct an application from parts of the finished code.
Of course you can't just compile the app from different pieces and put it on the market, you need painstaking work to bring all this into an essential and working form. Nevertheless, the fact of such a large number of solutions' presence, including the extensive and active community on GitHub, makes the app programming process quicker and easier. And don't forget about Facebook support too.
Plain user interface
React Native user interface looks just like JS, not like a regular framework. Build a proper activity order is a crucial element of the coding process and React does it perfectly. RN's user interfaces are more agile and responsive, have a decreased load time, and generally have a smoother appearance.
Module-based structure
Modular coding is a development method that involves dividing the application into a few autonomous and equivalent blocks. These blocks are called modules. The main advantage of this method is that it gives developers versatility since it is easier for them to burrow into each other's projects and update individual modules or the whole code. The second advantage is the opportunity to use the identical modules in both the web and mobile interfaces.
Declaratory coding
This concept is contrary to imperative coding. The idea's main privilege is that the developer explains what the program should do, excluding how it should do it. The declarative code is more understandable and readable, which allows developers to navigate, make corrections, and fix bugs faster. This code has a wonderful UI so it's easier to study and realize for both the programmer and the computer.
A bright and promising future
React Native is an advanced and progressive technology that has almost completely covered the mobile applications market. Continuous and timely maintenance from Facebook adds confidence that nothing will change in the future. A rare programmer manages to resist the friendly guide and a versatile workplace. The lost necessity to study hard languages and code complicated programs brings React new fans day by day.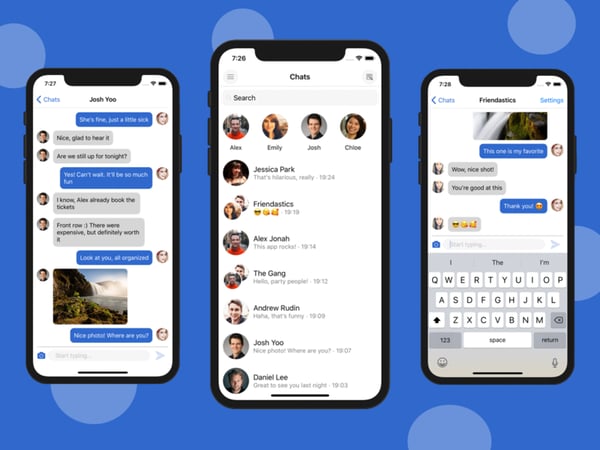 Takeaways
React Native is ideal for both an experienced developer and someone who is just taking their first steps in the field of creating mobile applications.
However, React has its opponents since the framework, of course, cannot please everyone. For example, the framework's permanent updating is certainly a good thing, but it makes developers work constantly and make changes every week. Two or three months without application updating and all this will end badly for you.
React Native meets the requirements of most of the challenges, which businesses are facing today. It's a given that there are tasks for which the use of React isn't recommended. However, their percentage is relatively small. And a product supported by Facebook most likely won't lose its quality or popularity in the near future.